Be Part of the Future of

TEDx

Warrenton
Welcome to TEDxWarrenton. We invite you to collaborate with us in creating a community of idea sharing and inspiration. This is how we change the world— one idea at a time. This high-energy daylong event will feature shared ideas and entertaining presentations citizens Fauquier County and beyond. We believe everyone has something valuable to say that the world needs to hear. Whether based on your work, experience or observations, we want to take this opportunity to work with you to pinpoint and shape it into an idea worth spreading on the TEDx stage!
We believe that sharing ideas can change attitudes, lives and ultimately our world. TEDxWarrenton is part of a growing phenomenon known as TED. TED is a nonprofit organization devoted to sharing ideas. It started in 1984 as a conference of people seeking to share their knowledge in the worlds of technology, entertainment and design. TED now conducts live conferences featuring some of the world's most fascinating thinkers and doers. Videos from those conferences are available online and more than a billion people have viewed and grown intellectually as a result.
Those of us in Fauquier County and the Commonwealth of Virginia have great ideas as well. That's why we created TEDxWarrenton. Our volunteer organizers seek to find and give a stage to people in our community and others with great ideas. We hope to give national and international ideas a chance to be seen and heard on our local stage. We invite you to be part of TEDxWarrenton.
Louis McDonald
TEDxWarrenton, Co-Founder and Licensee
louis.mcdonald@tedxwarrenton.com

Tara Helkowski
TEDxWarrenton, Co-Founder and Communcations Marketing Team Lead
tara.helkowski@tedxwarrenton.com
We are looking for ideas, not speakers...
So, what ideas are we looking for? We are
– Looking for new ideas that originate in your community but are widely relatable
– Looking for ideas that need to be defended – not something self-evident, but an interesting argument, perhaps with an antagonist.
– Looking for an idea the TED world hasn't heard before. (In other words, not a copy of a TED Talk you like!)
– Looking for ideas that change perceptions. (e.g., a scientific discovery that changes how you think about frogs, a philosophical argument that reshapes your notions of friendship.)
Review the speaker resources to ensure that your idea fits within the guidelines.
Our stage is not for you if you're a motivational or inspirational speaker, want to speak about a specific product, business or brand, or want to share your personal story.
Guiding Principles...
Selection:
 

TEDx

Warrenton organizers are responsible for procuring and handling speakers.
Sponsorship:
Speakers may not sponsor any portion of

TEDx

Warrenton, in-kind or otherwise.
Duration:
No talk can exceed 18 minutes in length. We are targeting 12-15 minutes.
Content: Speakers must tell a story that offers original insights or argue for an original idea. They may not use the

TEDx

Warrenton stage to sell products, promote themselves or businesses. Every talk's content must be original and give credit where appropriate. Speakers cannot plagiarize or impersonate other persons, living or dead. Speakers must be able to confirm the claims presented in every talk —

TED

and

TED

x are exceptional stages for showcasing advances in science, and

TED

can only stay that way if the claims presented in talks can stand up to scrutiny from the scientific community.

TED

is also not the right platform for talks with an inflammatory political or religious agenda, nor polarizing "us vs. them" language. If talks fail to meet the standards above,

TED

reserves the right to insist on their removal.



Multi-topical and Multidisciplinary:
TEDx

events must feature a diversity of speakers from across several disciplines that address a variety of topics. These topics should not fall under a single subject.
Presentations:
Every talk's content must be in compliance with copyright law. Speakers must inform

TEDx

Warrenton staff beforehand of any third-party material that will be used in their presentations and seek written permissions to copyrighted materials when applicable. We cannot assist with this process or act as a consultant on individual cases.
Speaker Release:Everyone who appears onstage must sign a

TEDx

Warrenton release form.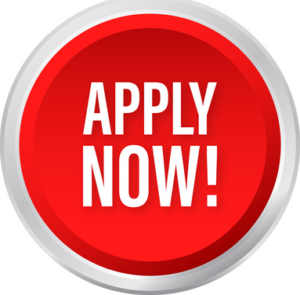 The application window is now closed.  The theme for TEDxWarrenton 2023 is "Thinking Outside the Box".
We will be conducting two rounds of evaluation. The first round is a "blind" review in that the review team does not know who submitted the application. The applications will be evaluated completed on their idea, and why it is important. All references to examples of work will be removed from the narrative. Our stage is not for you if you're a motivational or inspirational speaker, want to speak about a specific product, business or brand, or want to share your personal story.
Those that make it to the second and final round will be asked to provide more information such as a video discussing your idea that is worth spreading.
There are only 12 slots available for the all-day program, so the team has a lot of work ahead of them.
Applications will be guided by the following overall criteria:
– Innovative idea worth spreading – more than an inspirational personal story
– Speaker credentials
– Connection with theme
– Distinctive discipline / category from other talks
– Timely topic
– Potential popularity
– Diversity of perspective
We appreciate those that submitted an application and wish everyone the best. Whether you make this TEDx event, or not — continue to your dream as becoming a TEDx speaker!
Contact Mike Schmidtmann (mschmidtmann@TEDxWarrenton.com), Head of Speaker Curation, if you have any questions.
Speaker Resources
TEDx Speaker Guide (PDF) – Over the years TED has come up with a few dos and don'ts on how to give a great talk. Though these steps are in no way comprehensive, they contain some guiding principles that have been known to work.
TEDx Content Guidelines (PDF) – TEDx organizers share in this responsibility of maintaining TED's reputation as a forum for sharing ideas that matter and upholding our audience's trust. Curation is at the heart of everything we do–and sometimes that means determining that an idea is not fit for the TEDx stage. We put together these content guidelines to help plan the event.
There's no single formula for a great talk, but there is a secret ingredient that all the best ones have in common. TED Curator Chris Anderson shares this secret — along with four ways to make it work for you. Do you have what it takes to share an idea worth spreading?